Regular price
€53,57
Sale price
€48,60
Unit price
per
Compartir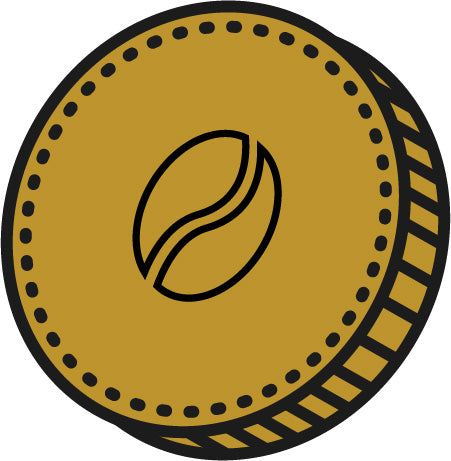 Por cada compra de este producto suma
€0,97 en COFFEE COINS.
View full details
The Chemex 6 with handle It is an adaptation of the more than recognized Chemex 6. This filter coffee maker has a total capacity of around 880 milliliters.
The filter coffee makers of this brand They are one of the most loved within the exciting world of barista. One of the great advantages that Chemex offers is that with it we can monitor and change each part of the coffee extraction process to our liking. We can get a great final mix using around five minutes.
The quality of this Chemex 6 with handle It is unquestionable that this glass handle is of the same quality as the entire jug, so its durability is guaranteed.
At first glance we can see how its shape reminds us of an hourglass since it has a classic design that reminds us of the old accessories of the laboratories of the beginning of the century.
With this coffee maker you will be able to feel like a chemist since you will be able to control everything as stated above. This characteristic is fundamental since thanks to this a coffee with a great variety of nuances is obtained and practically unique since each person can prepare it according to their personal tastes.
On the other hand in coffee complements We have specific Chemex filters for this coffee maker, which are exclusively designed to get all the juice out of it.
This product has classic lines since its original design made more than 60 years ago is very similar to the current one.
It is for everything narrated that the Chemex 6 with handle is a coffee maker that will delight good coffee lovers.
Next We show you how to make a good coffee with this product :
1º - Put the filter on the upper cone of the coffee maker.
2º - Rinse the filter with very hot water without letting it boil in order to easily end any possible bad flavors.
3º - After all the previous process has been carried out, all the excess water must be eliminated.
4th - Place coffee (freshly ground) with a medium grind in the filter. We have to say that the Chemex design is made to remove the bitterness from the coffee.
5º - Pour a small amount of water at about 93 degrees Celsius over the ground coffee so that it can be moistened and the coffee juices are released.
6º - After the pre-infusion pour more water on top until the base is completely soaked.
7th - Once the process is finished, we remove the filter from the classic Chemex 6 with handle to be able to remove all the excess.
Important: The water used to make this coffee should be of good quality, since it will eventually also be part of the mixture.
Product characteristics:
-Glass jug with handle (capacity up to 6 cups)
-Filters not included
Envio gratuito para ordenes a partir de €40
Realiza el pedido de lunes a jueves antes de las 12:00 y recíbelo en 24-48 horas laborales, excepto para los productos que indiquen un tiempo de entrega diferente en su descripción.