From the grain to the cup
As coffee specialists, we know how important it is to make coffee from top quality beans. For this reason, we carefully select each of our origins to offer a Premium product.

We carry out a perfect roast so that the coffee develops and expresses its unique properties, respecting its resting time until reaching the balance that we seek for each of our blends.
WE PREPARE IT WITH PASSION.
WE TAKE IT WITH LOVE.
We started making coffee with the premise of offering a natural and quality product, the same one that we like to drink, with certified and sustainable origins. We work directly with the best farms in the world and we take exhaustive care at each stage of the production process: from the harvesting of the cherries and the roasting of the beans to the packaging. It's a pleasure to produce the coffee we love from sustainable producers and bring it directly to coffee fans around the world.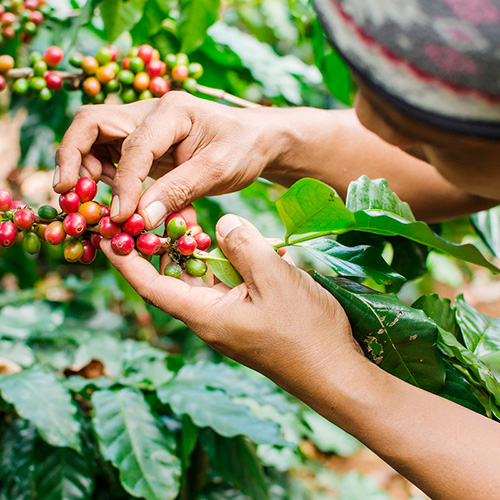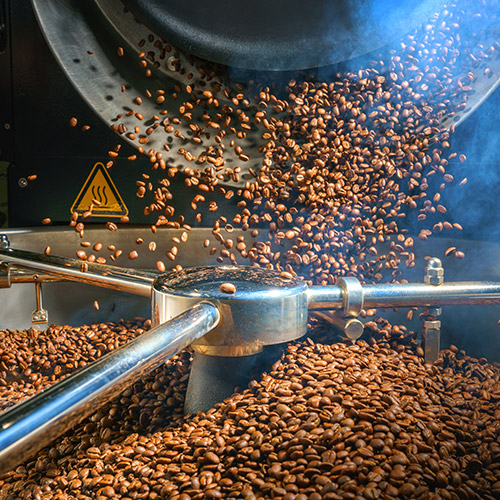 We love coffee. We are passionate about its flavor, its aroma, its shape and its nobility. In order to capture the soul of each of the origins, which we carefully choose for our blends, it is essential to provide each bean with the proper roasting and the exact time so that it expresses its best. We roast each of our origins separately and then blend them together to create our signature flavors. It is a longer process, but it allows us to make a 100% natural Premium coffee.
Viaggio Espresso integrates 5% of the market of responsible coffee producers who practice sustainable cultivation methods and who, in addition to helping small farms increase their production, protect the health of the soil and guarantee the well-being of agricultural communities, forests and wildlife. That is why we are certified by the Rainforest Alliance, the prestigious association that promotes non-aggressive cultivation techniques for ecosystems, based on three pillars: environmental protection, social equality and economic viability.